Jaipur and its region - Information
Jaipur, its crafts and places not to be missed
Jaipur and its surroundings
The town takes its name from its founder, Jai, and his old center date of 275 years.
Capital of Rajasthan is a huge and vibrant city, with thousands of rickshaws plying all day long the shopping streets of this place is very rich in temples dedicated to multiple deities. They are well hidden between the shops and stalls in the city. Jaipur is the pink city, almost all building facades are painted in shades of pink, since 1876. It is a city in which the cows and monkeys, as elsewhere in India, walk quietly through the streets.
Jaipur, famous for its pink city (traditional color of welcome), appears more like a typical large city in northern India. In wandering the streets, you will cross the camel carts that will block traffic.

You will be quickly transported to the legendary Indian universe that combines so many different worlds.

Early in the morning, the streets take the appearance of a bazaar, with merchants of fruits and vegetables, live chickens and even fish.

Previously, each lane contained a specific activity (weavers, potters ...), which is really the case. Despite the continuous noise of horns and many traders (shops of jewelers, textile shops or sweets), the old town still retains the magic of the past.

Jaipur is the capital of fabrics and jewelry. Indian soil is full of gems such as amethyst, ruby, garnet, aquamarine, topaz, emerald or sapphire. You may have the opportunity to meet dealers of stones in the streets. Be careful if you want to buy, because you find any quality. An eye expert is highly recommended.

You can also find, within fifteen minutes, isolated sites, dotted with castles, city walls and temples inhabited by mischievous monkeys.



The main points of interest from Jaipur :

The Rose City, the Palace of the City (City Palace), Jantar Mantar (Astronomical Observatory to calculate the planets in order to establish the birth charts and define the auspicious dates for major events), the Palace of Winds etc.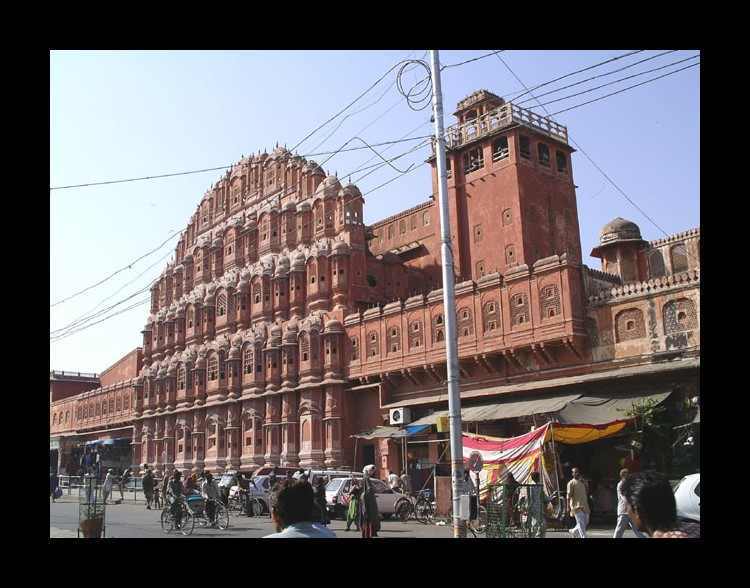 The main points of interest in his region :

Amber Fortress (10km north-east of Jaipur), the Shekhawati (murals covering the havelis, mostly dating from the late nineteenth century), Mandawa (96 havelis city, the largest art gallery in open the world), Pushkar, Bundi, Udaipur, Jodhpur, Jaisalmer, Bikaner, Delhi and Agra.
Jaipur and its surroundings - Must-see places to visit and crafts to discover
There are no products to list in this category.